Gallagher Bassett (GB) is pleased to announce the appointment of Trevor Govender to the role of General Manager – Claims Excellence and Insights for Australia, effective 8th April 2019.
In this new role based in Brisbane, Trevor is responsible for driving business insights and the improvement and implementation of existing and new business processes.
Prior to joining GB, Trevor worked for more than 12 years at Sunsuper, where he held a variety of roles, including Business Intelligence Manager, Head of Information Management and, most recently, Head of Customer Service.
At GB, Trevor will focus on improving current and new business processes to drive greater efficiencies and service-quality outcomes.
Trevor is delighted about the new role.
"I'm thrilled to join the Gallagher Bassett team and to have the opportunity to implement innovative business solutions that ensure even greater efficiencies across the organisation."
"I look forward to working with our local analytics and claims excellence teams to continue improving current and new business processes."
Brad Smith, Chief Operating Officer, is pleased with the appointment.
"We're excited for Trevor to join Gallagher Bassett. Trevor brings a wealth of experience spanning across claims management, service delivery performance and business intelligence. These skills will assist us to deliver improved quality outcomes for our customers."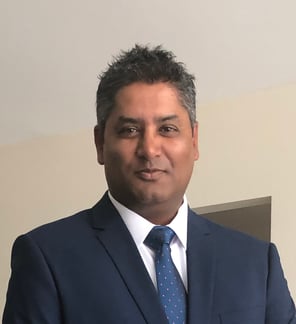 Trevor Govender, General Manager – Claims Excellence and Insights