Gallagher Bassett (GB) is delighted to announced the appointment of Kim Dunne to the role of Operations Manager – Workers' Compensation, Victoria, effective 15th April 2019.
Joining GB in 2008 as an Injury Management Advisor, Kim progressed through the roles of Team Manager, Branch Manager and most recently was working as Claims Practices Manager.
Kim will work alongside existing Operations Manager Stephanie Connolly, and replaces Jane Hunt who has recently moved back to her home state of South Australia.
Kim is excited about the new role.
"I'm excited to take on the challenge of the Operations Manager role to help our teams deliver for our customers and stakeholders. The thing I'm most looking forward to is working with our great team of operational staff, and I'm excited about what we can achieve together."
General Manager – Victorian Workers' Compensation, Andrew Farlow, is pleased to see Kim move into the new role.
"Kim is very well placed to move into the Operations Manager role. Her experience with injury and claims management, as well as people management makes her very well suited to work alongside Steph in leading the team.
We're excited by the energy Kim will bring into the role, and look forward to seeing her work with the team to deliver for our customers."
Kim holds a Bachelor of Applied Science in Rehabilitation and Therapeutic Professions and a Masters in Exercise Physiology, Rehabilitation and Therapeutic Professions.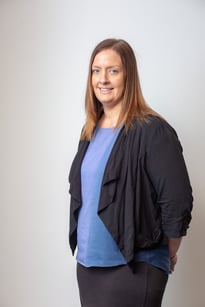 Kim Dunne, Operations Manager – Workers' Compensation, Victoria